Stay with the local, among the locals, eat like a local, blend with the locals, realizing how beautiful they are, and at last love the locals, and love Sri Lanka.
I'd never known that Sri Lanka can be this stunning.
Not many skyscrapers, not too wealthy, but massive ancient ruins, authentic sincerity and bona fide locals.

No fancy technologies, but tools for a simple life.
No colorful dress, but best smile best nude makeup.
I've been telling everyone that
the best thing about Sri Lanka is the people
and this is a universal truthhhhh! Random kids will just shout 'a-ki!' to you
(which means sister in Sinhala)
by the roadside and their parents will greet you and start a conversation with you!
:)
And today I'm gonna reveal the most authentic Sri Lanka to you with all the random photos I took by the street/ while waiting for bus/ in the train
/ etc etc!
And also, introducing you the
Beautilanka!

:D

First of all, spot Sri Lanka at the bottom of India!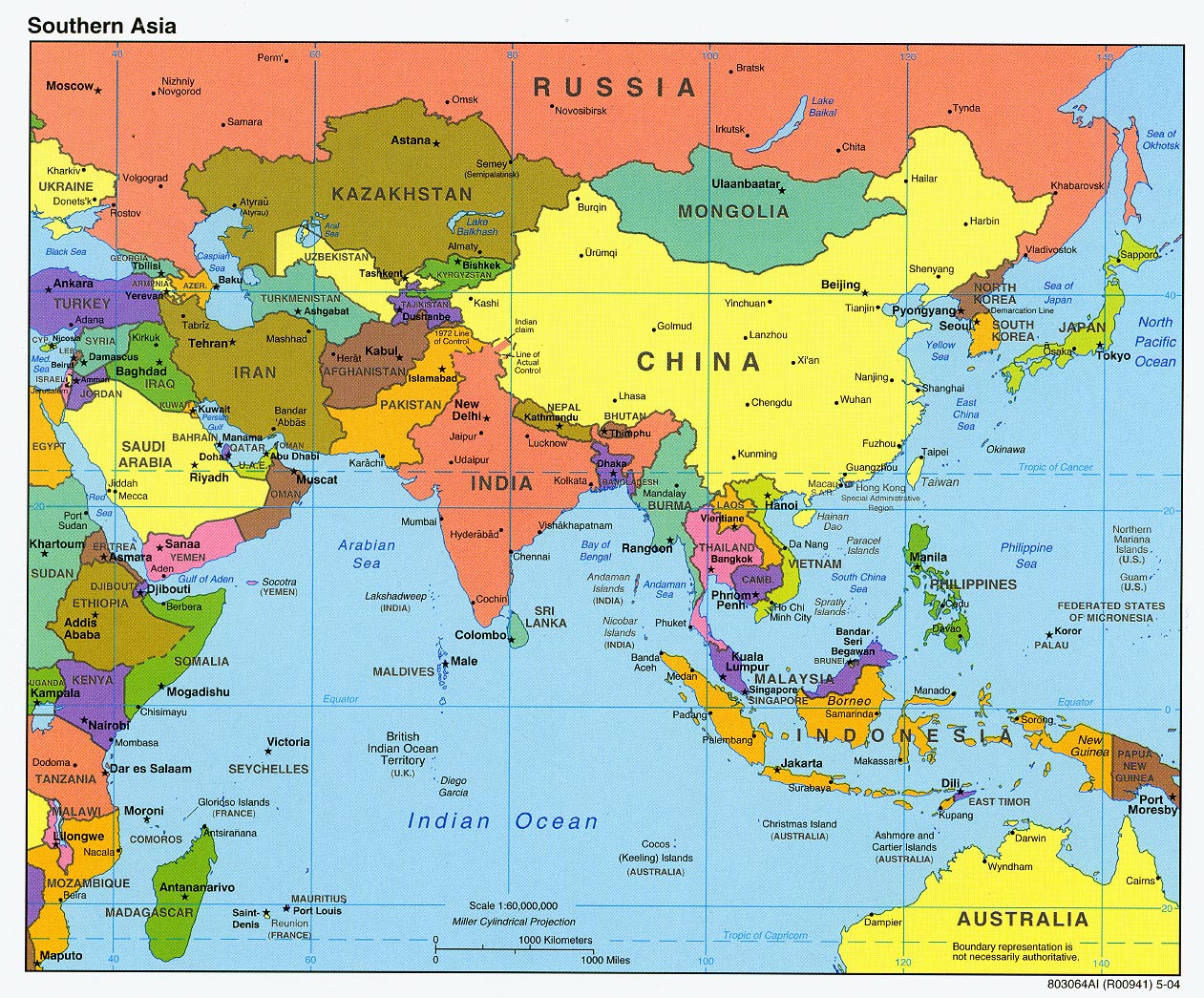 And now a close-up map of Sri Lanka with each place's tourism attractions!
My friends and I are free on weekends, so we will get our backpacks ready and off we go for weekend getaways!
These are the places that we'd been to and they are all amazing places to visit and thus i'm sharing them here!
:D
------------------------------------------------------------------------------------------------------------------------------------------------------------------
Oh before that, if you wonder how did we get to all these places which are located in different areas in Sri Lanka, it's via their
public transports
- either
by train
or
by bus
.
Sri Lanka's railway system kinda links all the places together, it's really easy and convenient to just move from one area to another by train. As the train will pass by all the random lakes and paddy field and cottages, you can see all sorts of random and beautiful sceneries, accompanied by the SriLanka breeze and also experience the fun and 'bouncy' train ride! :b
me myself love travelling in Sri Lanka train!
Now imagine you're in the train.
You can see people,
You can see the sea,
and you can see mountains.
Toooo beautiful to be true right! But these are really what I witnessed with my bare eyes when I traveled in train.
Very cool indeed! So take
at least one
train ride
when you're in Sri Lanka!
and next, the public bus!
(this is a picture from google- just to show you how the public buses in Sri Lanka look like)
I take public bus very often too, but as most of the buses are labelled by numbers instead of names of destinations, and are in Sinhalese words, plus you need to hop into the bus like super fast as the bus won't stop for more than ten seconds at one stop; it's more troublesome for foreigners like us.
For my case, I'll memorize the number of the bus i need to catch and hop in like a bunny and stay alert all the way to not miss my drop-off point.
This is the only picture i managed to take in the bus. There are a lot of buses but still the bus is alwaysssss crowdedddd. And this picture was taken when we were on our way back to Colombo from Trincomalee, which took us 8 freaking hours of journey. See my sisters all K.O dy hahahahaha
I still prefer taking train instead of bus but it's fun behaving like the locals and experiencing their daily practice!
:D
✌
✌
... then carry my backpack, up in my comfy jeans, sport shoes, a cap, an umbrella and off I explore Sri Lanka with my fav team!
I'd left my footprints at:
1.
Sigiriya- The Lion Rock!!!
A MUST MUST MUST MUST GO!!!
An amazing ancient city with interesting history, old frescoes, mirror wall, impressive water gardens and breathtaking view on the rock!
Sigiriya from far!
There was once a palace on the top of the rock and you'll have to climb all the way up!
The lion paws and stairs are still in good condition today!
(Y)

"ROARRRR WE ARE READYYYYYY"
the beautiful garden complex.
In the midst of climbing...
Half way to the top- too beautiful lah the view i must take a photo first! :b
And hwainallyyyy! we reached the top of Sigiriyaaaaa!!
There are still some ruins on the top of the rock and it's really really worth climbing!!
Ah, that view! super beautiful!
i feel bad enjoying such astounding views just by myself tho.

:x
Yeay! I'm at the top of the world! bahahahahhhaa
2.
Anuradhapura!
The

first kingdom

of the ancient Sri Lanka!
This old ancient city is really big! you have to either cycle or hire a tuktuk to finish seeing all the eight great places of veneration in Anuradhapura!
If you love history, you'll enjoy looking around the ruins, the old dagobas and monastic buildings full with rich ancient scent in Anuradhapura!

:) 3.

Polonnaruwa!


The

Second Kingdom

of the ancient Sri Lanka!
stupid me accidentally deleted all the photos i took in Polonnaruwa and this is the only survivor of this tragedy
:(
Polonnaruwa is another place of historical ruins, it's quite similar to Anuradhapura, many unique displays of rock art too!
4.
Galle & Hikkaduwa!!
Awyeah beeeeeeaaaaacccchhhhh!!
We stayed one night in Hikkaduwa, which is pretty near to Galle!
We went on a lagoon safari and it was fun!
"That's my island!" trollolololol
the fish doctor!!
And we even went to the turtle farm!!!!
These baby turtles were only one-day-old when we visited them!
AHHHHH SUPERRRR CUTEEEEEE
*pull hair*
family portrait at
Oh Yes Beach House!
(thumbs up up up for their awesome management and lovely hospitality! price is very reasonable too!)
5.
Trincomalee & Nilaveli !!
Another beachy getaway! :b
Trincomalee is located at the east coast and its Nilaveli is a beach lover's heaven!
we walked around Trincomalee just to see a more 'localized' beach town.
A very failed jump shot in front of the Trincomalee fort. HHAHHAHAHA!
and surprisingly! you can see beautiful deers here and there by the beach in Trincomalee town!
the sri lankan style to keep the fish fresh!
NILAVELIIIIII BEACHHHH!!! :3
we had so much fun in Nilaveli!!
Tried kayaking for the very first time!
:D
(Pictures taken by Sarah's mum who joined us to Nilaveli beach!)
i don't know how many times we fell into the sea as the waves were too strong!
But we were pro enough to control the kayak at the end and we started our kayak-race
and it was really really funnnn!!
Chillin' at the swinging net with my favorite people and favorite book after one whole afternoon of craziness in the sea, dayumm
:3
While waiting for the bus back to Colombo!
we were all tanned and worn out after Nilaveli's one day trip but it was just merry and amazing!
:D
6.
Pinnaluwa Elephant Orphanage!
my first time seeing so many elephants, feeding baby elephants, and riding an elephant!!
ahahaha sho cute!!
7. Nuwara Eliya!
It's just like Malaysia's Cameron Highland! aka 'Little England'.
Famous for its tea plantation, cool and pleasant highland climate, and Britishful club houses.
We visited an old British club house, got treated with simple lovely tea, had fun outside the garden,
8.
Serella
Falls!!
This was the last place I visited before I flew back to Malaysia. Together with papa & mamapu who insisted to bring us to this not-so-public-place- The

Matale Serella Falls!
Woahhhhhhhhhhhh
was indulging in this wonderful senerity ...
and the next thing happened was me falling into the water because the rock was too slippery!
LHAO (laugh Hira's ass off)
swimming Hira is a happy Hira!
:D
WHEEEHEEEEEE!
my mama puuu! <3 br="">
Of
family, fun and love,
they mark the end of my w
eekend travelling diary!
3>
------------------------------------------------------------------------------------------------------------
These are all the recommended places that you got no reason to not visit when you're Sri Lanka!
Sri Lanka is defo a nice and worth-adventuring country to go backpack around!
There are still many wonderful places in Sri Lanka that I didn't get to visit but still I'm very happy that I get to cover three-fourths of them!
:D

Now that you've seen all these beautiful pictures of Sri Lanka, do not miss any chance to travel to Sri Lanka, and

Go experience the beautilanka yourself! :))))
woohooo im a happy srilanka ambassador! :b