had a fabulous family vacation to Europe in April 2012!
we went to

Germany

at first, then we visited

Czech Republic

and

Holland.
that was me and my bro's very first time landed on the Europe land, and I must say,
different places have different cultures, and yes i've spot some obvious contrasts between Europe and

Malaysia.
and so in this post, i'm gonna make a simple comparison between Europe&Malaysia,
*through my very own perspective* :)
VS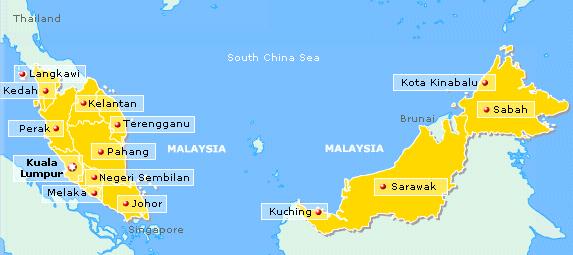 okay this is obvious, hahahaha
we have the forever dry but moisty Malaysia, while Europe has 4 seasons.
they were having their early Spring when we visited Europe, the weather was still cold, even colder than Genting, and we couldn't really predict the weather as that was known to be the most 'uncertain weather period', so bringing an umbrella out is a must!
In Europe especially Holland, Spring is probably the most popular season, not only favoured by the people, but also by the flowers!
spot this place,
Keukenhof ,
also
known as the
Garden of Europe
and yeap we visited this
world's largest flower garden, located in Netherlands!
very very very very very very very very beautiful place. it is just like carpets of blossoming flowers everywhere and how nice would it be to have every girl's dream wedding held here right. hahaha ;P
While for
Malaysia
, we have no excitative seasons, we have no flower carpets like keukenhof,
though we have big green rainforests but from a girl's point of view, i prefer colours.
prefer colours = prefer seasons = prefer Europe!
heheheh here comes 1 point to
Europe
!
______________________________________________________
2nd: The People
okay this is obvious too.
in Europe everyone is so tall and good-looking, lengzai lenglui everywhere HAHAHAHAHA
*happy*
trust me, out of 10 people i met at the lanes of Europe, besides children, none of them goes shorter than me.
and all of them look like supermodels!!
and i told my mum "anyone of them would simply be crowned the next miss universe or antm! damn pretty lehhhhh"
spot da difference between the white and the orangie skin,
charming simon and anna ;)
and automatically my brain will come up with these people's faces when it comes to 'European guys'.........
woooooooooooooooooooooooooooo no objections
2:0
HAHAHAHAHAHAHAHHAHAHAHAHAHAHAHAHAHAHHAHHA
______________________________________________________
all finely built buildings, and i found every place we visited look familiar to me. hahaha
cuz they're almost the same as those in Gossipgirls, sexandthecity, and etc.
photo taken in Czech Republic, the buildings there are indeed, really awesome art creations.
the twilight scene! hahaha :P
In this case, i would prefer
Malaysia's
buildings' shapes and concepts, they make me feel more homey :D
but also, imagine, what would it be if Germany has.....
rumah tinggi?
errrr this is sooooo weird.
HAHHAHHAHAAHAHAHA!!
______________________________________________________
4th: The Lifestyle
doubtlessly i will give this point to Europe!
relaxing, slow life path.
walking on the Europe street is already a luxury to me :)
the outskirt of Netherlands. very peaceful and so fairytale huh.
it looks like a place where the
little red riding hood and her nanny
would live :D
In all i prefer the
Europeans'
free and easy lifestyles than the
Malaysians
'.
oh and one more thing is, when we traveled from
Germany
to
Czech Republic
by car, within the few hours journey,
we paid NO toll
,
not even one!
*it's weird to classify this experience under this lifestyle part
but the ability of a country's government DOES affect the people's lifestyles right?!
still i can't accept the fact that no toll payment is needed when we travel around the Europe Unions.
we need to pay at least 2 or 3 tolls just within 30 minutes of driving in KL!
YOU DON'T SAYYYYYY ????!!!!!!
btw Europe still deserves the claps!
3:1 now!
______________________________________________________
5th: The Fooooooood
you people must love me a lot cuz i'm really torturing myself posting photos of such yummy food while i can't even eat them and i miss ze food veryyyy berrrryyyy muccchhhhhhhh!
aaaaaaaaa whyyyyyyyyyyyy T______________________T
I'm a real big fans of Western food. Sending me to Europe is like giving me a chance to go crazy and to turn into a XXL size.
damnnnnnn yuuuummmeeeeehhhhhhhhh slurrrrpssssssss
no doubt, i love western food!
but
Malaysia's
cuisines are equally awesome! I can never deny that.
i'd been missing
Malaysia's
curry and noodle and all sorts of traditional food after staying a week in Germany, and we even had
Chinese fried mihun
there just because we missed
Malaysia's
food too much ;P
the European eat too much of fast food.
the amount of fast food i ate there is the amount of fast food i took for the past one month. this may sound crazy but it's true! pizza burger french fries onion rings pizza burger.......
And also, i find
Malaysia's
cuisine has more variety! this must be the real advantage for having people of different races huh ;)
And so, this time, I'll contribute 2 marks to Malaysia while 1 mark to Europe!
and the overall result ........
4:3!
Europe
strikes on an extra one point victory over
Malaysia
!
_________________________________________________________________________________
I still love Malaysia ok
MALAYSIA BOLEH
but if i were to choose a place to live besides Malaysia,
Europe
will definitely be a place I'd love to go.
if you are planning for a family vacation, never hesitate to travel to
Europe
!
i bet you'll love it
;)